Give Your IT Team Confidence in Managing Microsoft Teams and Skype For Business
Give your technical team the confidence to manage the day-to-day operation of your Unified Communications platform by arming them with the knowledge they need, especially when it comes to Skype for Business or Microsoft Teams.
We can help ensure your team are confident in managing your environment whether it is on-premises' or a hybrid solution, from level 1 triage and troubleshooting, to best-practice behaviours to get the best from your investment in technology.
No Matter the Solution, Learn Best Practice
Whether the solution is on-premise or hybrid, you will not only learn about how to manage ongoing issues raised by your users, but also best practice and Skype for Business dependencies. If your solution is a fully-cloud solution, Administration Training is still a requirement so that end users can be managed appropriately.
Halcyon Administration Training includes: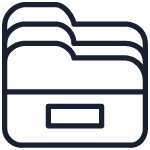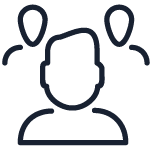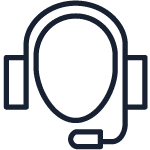 Analytics, PowerShell, etc
Learn More About Administration Training
Download our outline of the Administration Training to learn how Halcyon will make the difference for your IT Team.
We have packages and offerings suited to every organisation and every deployment.