Total On-Premise Contact Centre
Wouldn't it be great if you could guarantee every customer got through to the right person, who had the right information, and had their issue resolved first time? Enghouse Interactive's Communications Centre is a total on-premise contact centre solution to help you do just that.
One Solution for all interactions
Today's customers expect to communicate with organisations whenever they want, from wherever they are, via what channel they like. Enghouse Interactive's Communications Centre intelligently streamlines and centralises all contact types in a single, fully integrated solution with a user-friendly interface. Omni-channel queuing and skills-based routing ensure all types of interaction are identified, prioritised, routed and transacted expertly, first time, every time.
Communications Centre is a modular solution which includes: omnichannel contact centre, operator attendant console, self-service IVR, call recording, and quality monitoring. A range of additional components and integration tools allows you to add functionality as requirements and budget dictate.
Why Choose Communications Centre?
Answer more calls in less time, increasing productivity
Offer customers their choice of communication method and ensure service is consistent across all channels
Achieve first contact resolution through intelligent routing
Reduce abandonment rates, queues and call times by offering a call-back
Reduce agent attrition by providing the tools they need to achieve targets, reducing stress
Optimise staff resources through comprehensive reporting and automation
Improve customer satisfaction through real-time interaction monitoring and coaching
Create loyal Customers by personalising their experience
Leverage the Power of CRM
Proactively Manage
in Real-Time
Utilise Business Intelligence
Provide Exceptional Service
Maximise Profit with Outbound Contact
Communications Centre integrates with other Enghouse Interactive products including Quality Management Suite, Communications Portal, Knowledge Management Suite and Real-Time Speech Analytics.* 
About Enghouse Interactive
Enghouse Interactive's integrated suite of solutions includes multi-channel contact centre, self-service, attendant operator consoles and workforce optimization. This wide portfolio places us in the unique position to offer customers and partners a complete, fully featured solution from a single vendor. These solutions support the full range of deployment methods from premise-based to private, public or community cloud and hybrid requirements.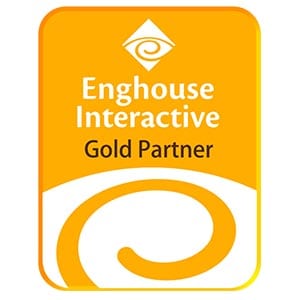 Ensure every customer gets through to the right person
Talk to our specialists and discuss your current business challenges today!