Now that we're back in Aus, I can take a moment to go through the rest of our trip to the US and what we saw and heard at Microsoft Inspire.  All in all, it was a fantastic trip, with a lot of networking and great takeaways, so it's not an easy task to wrap it all up with a nice little bow.
Microsoft Betting Big on Adoption in FY20
We attended a great session on Day 2 about where the opportunities within Microsoft Teams are.  Microsoft's 3 big bets for Partners to really dig in with Teams are in Adoption & Change Management, Calling & Meetings, and Teams Solutions.  As we often say, technology for technology's sake has no place.  If it's not being used, it's not worth it.  Managing adoption through training and change management will ensure that clients and their end users are getting the best bang for their buck and really using the suite to its fullest potential.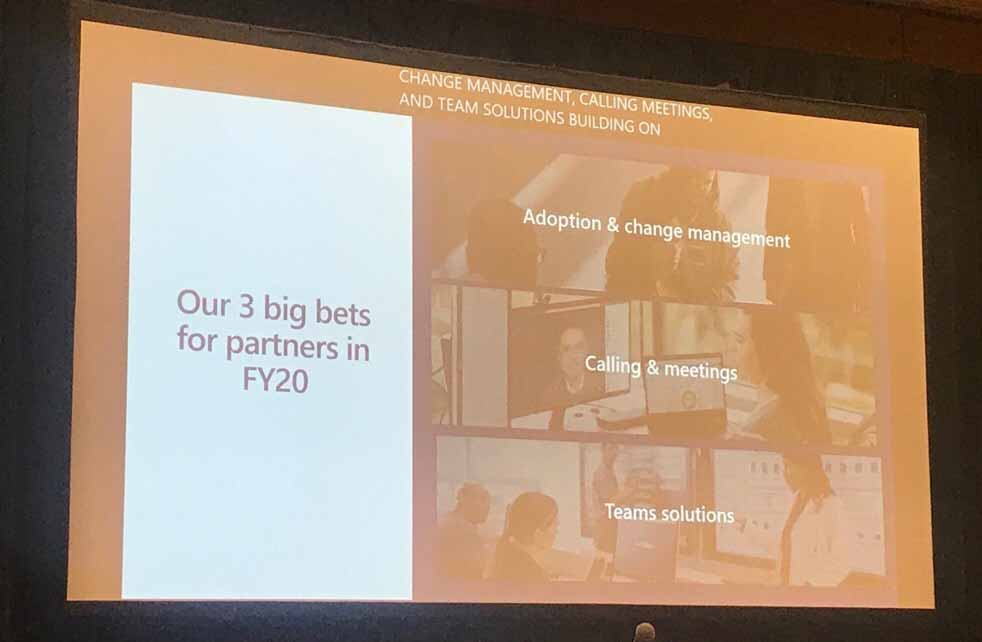 Focus: Change Management
Change management and training were featured HEAVILY during the whole of Inspire (tying into the point above about adoption being one of the three big bets for the coming year), and I know that IComm can continue to help clients manage change proactively through our Halcyon solution.
Live Tiles Band!
Tuesday night there we attended a concert with the "Live Tiles Band," which is made up of the company's staff.  (Live Tiles is a company that has created an AI-powered intranet solution for Microsoft 365, integrating the Office 365 suite, SharePoint and Azure.  Learn more about them here.)  They really know how to rock and belted out some great tunes!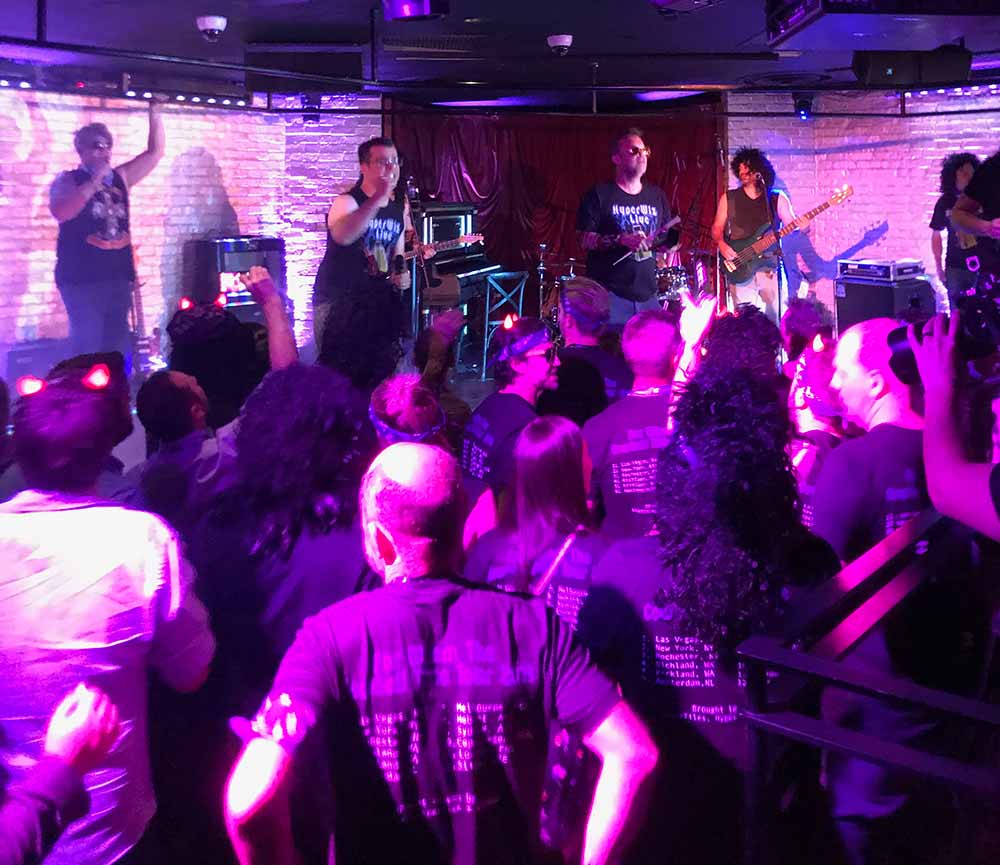 Satya's Corenote Address
Wednesday morning Satya Nadella took the main stage to speak about where technology is going, and how artificial intelligence is changing the way we do things.  He focused a lot on Teams, and he and his team went through some great live demonstrations of virtual/mixed reality and Microsoft Teams in action.
If you'd like to watch the Corenote, here's the full session:
Wednesday Afternoon - All About Teams - Security and Roadmaps
Wednesday afternoon had a must-attend session for us around security in Microsoft Teams.  The session focused on how we should be (as partners) helping clients navigate security for their Teams tenant.  Another great session on Teams that was a given for us was the Teams Roadmap session.  We got a 12 month view of where the product is going, and it's going to be an interesting 12 months, to say the least.
My Highlight of Microsoft Inspire 2019 - Queen Concert
I know we were there on business, and there to better learn how to service our clients, but the concert was out of this world.  We got to see the amazing band that is Queen perform with Adam Lambert.  They're absolute legends, and Lambert did a great job filling in for Freddie.  The music, the songs, the performance - it was all fantastic.
Thursday Morning - Australian Partner Regional Keynote
Thursday morning was a great keynote from Steven Worrall (Microsoft Australia MD), Rachel Bondi (Microsoft Australia Partner Manager) and Steve Clayton (Microsoft Storyteller).  It was a fantastic session where we heard from Rachel and Steven speaking on the continuing relationship between Microsoft and its Australian Partners.  Steve Clayton then took the stage, fulfilling his role as Chief Storyteller with some interesting tales.  I think he has the coolest job in the world.  He travels the world telling the Microsoft story, and helps to write all of Satya's speeches, and run and manage the demos he does as well.
All in all it was a great week and there were a lot of learnings had and a lot of enjoyment as well.  Who knows what's in store next year, but if it's like this year was, I'll definitely be going again.  I'd encourage any partner to attend Inspire 2020 - you can't beat the experience that Microsoft puts on for their partners.
In case you missed the other posts about IComm's #MSInspire2019 trip, here they are: