SYDNEY UC: November 2019 Meetup
20 November 2019 @ 3:00 pm

-

5:00 pm

AEDT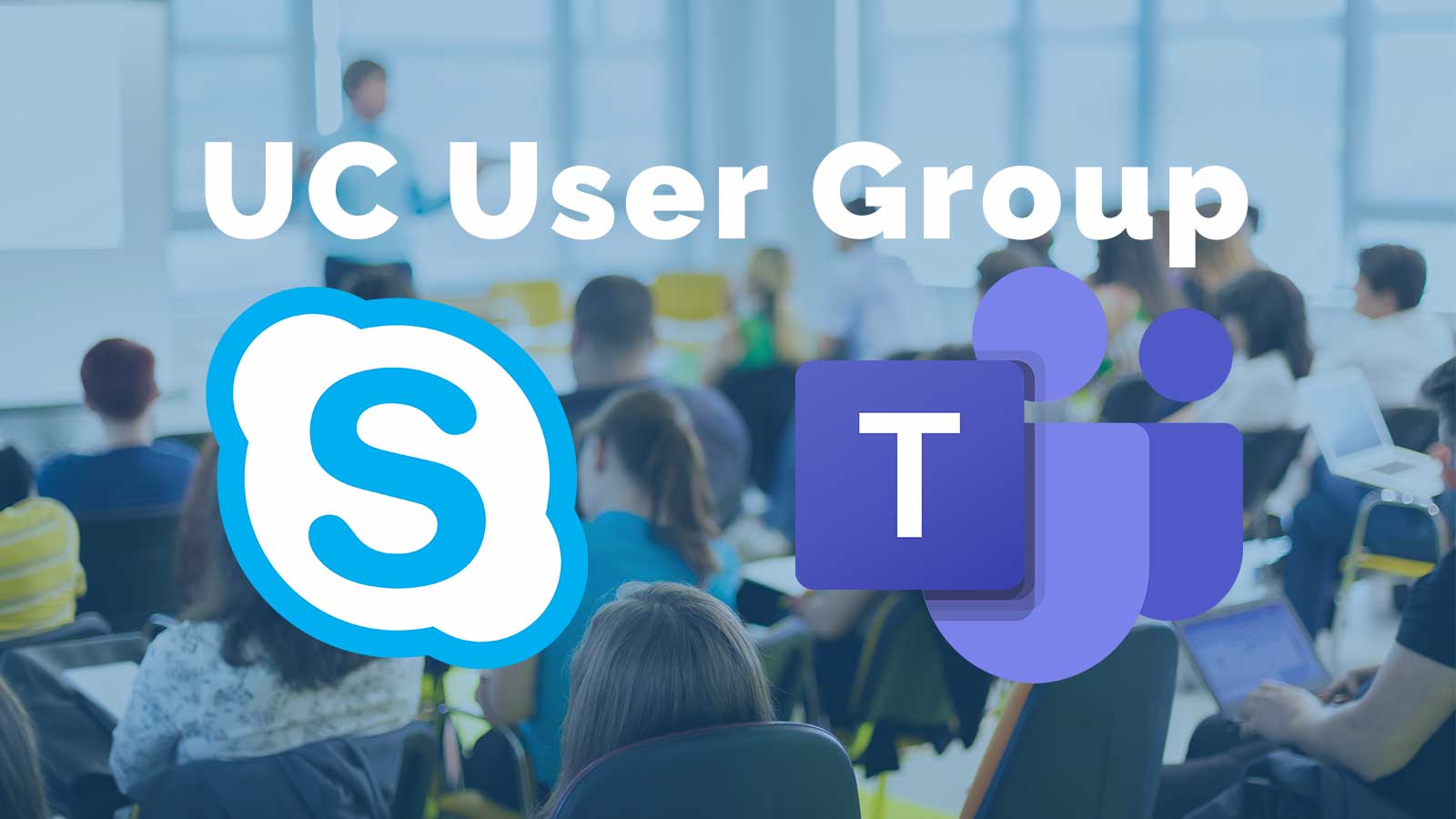 *** Please note – this is NOT an IComm event – you need to register here: https://www.meetup.com/en-AU/Sydney-UC/events/264602203/ ***
Are you having fun drinking from the fire hydrant of news coming out of Ignite in Orlando this week? Fear not, we'll pluck out the highlights for you in our last Meetup for the year on November 20th.
This Meetup we're lucky enough to have two customers sharing stories of their journeys to Skype for Business and Microsoft Teams.
Bruno Ciaramella from Deloitte will give us an insight into the Australian company's journey from PABXs to Skype for Business, and the group's plans to move to Microsoft Teams globally.
Alan Hinton from WebVine will talk about the digital transformation journey he took a Government client on to reduce expenditure and improve productivity. This includes the discovery and implementation of Microsoft Teams, with a look into the process followed to prepare the business case for a full Teams Softphone voice rollout. Alan will cover key learnings including what worked well and what didn't.
Whilst for many of us the fax machine is a long-dead antiquated technology, others still rely heavily on the transmission of a printed page over the phone. Laurence & Clive from BNS Group will take us through:
a. Best practice for Fax Server co-existence with Microsoft Teams Direct Routing and
b. A completely secure, Azure/Office 365 cloud fax solution they recently deployed for a healthcare customer with no on-premises telephony.
Fresh from Microsoft Ignite in Orlando, Craig will be covering off the latest and greatest with Microsoft Teams Meetings. We'll explore the challenges around meetings today, and offer some best practices to help keep your meetings on time, and on track.
The meetup will conclude with our usual look at "What's New In Teams" & the vendor and industry news, before we adjourn to Level 1 for networking over snacks and drinks, thanks to Pexip.
Agenda:
3:00 – Intro and welcome. Greig.
3:05 – The latest Microsoft news. Victor.
3:20 – Taking Deloitte from PABXs -> Skype for Business -> Microsoft Teams. Bruno Ciaramella.
3:40 – A NSW Government department's digital transformation journey. Alan Hinton.
4:00 – Faxing in the modern age. Laurence & Clive, BNS Group.
4:15 – The latest from Microsoft Ignite on Teams Meeting Rooms. Craig Chiffers.
4:30 – What's New In Teams.
4:45 – Vendor and Industry News.
5:00 – Networking, snacks and drinks on Level 1, thanks to Pexip.
We look forward to seeing you there.
- Craig & Greig.