It seems that this year is flying by so fast.  Already we are in November, and IComm has sent 4 team members to Orlando, Florida, USA, to get schooled on all things Microsoft from an engineering perspective.  Yes, part of our team is off to Ignite!
Craig Chiffers, our new Microsoft MVP, who is based in Sydney, left a week early, as he had MVP duties to attend to before Ignite kicks off tomorrow.  Today he has a MVP Pre-day, and I suspect he will be getting heaps of swag!  He will be spending a good chunk of the conference at the Microsoft booths, demonstrating Teams functionality and other good Modern Workplace stuff, so if you're at the conference, go say hi!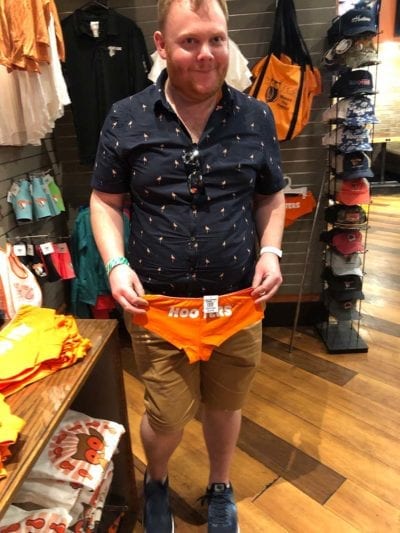 Or he might be off shopping... Who knows? 🤣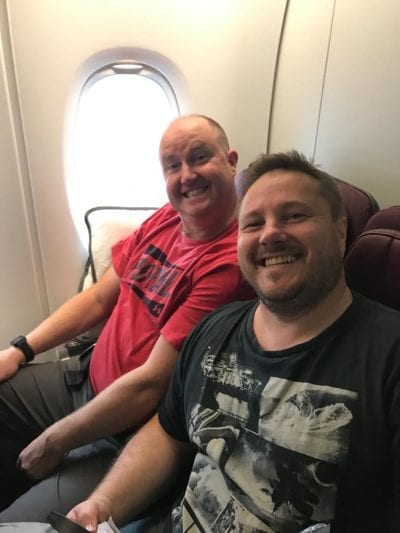 Justin, Adrian and Mick flew out of Melbourne on Saturday morning, and landed about 25 hours later in Orlando, after a layover in LA where, yes, beers were consumed.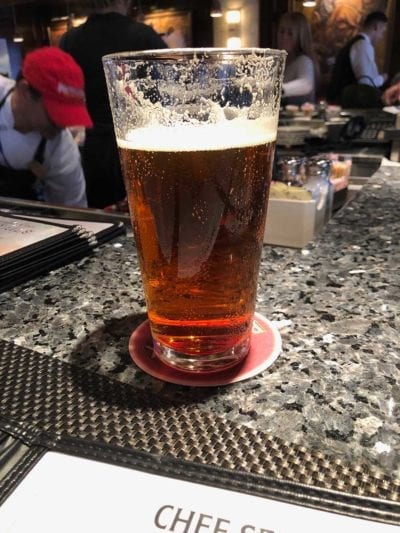 I haven't heard heaps from the team today, so I thought I would outline the kinds of sessions the guys will be attending over the 5 coming days, starting EARLY tomorrow in Oz time.
We have a diverse team attending this year, so it stands to reason that the types of sessions that they will be going to will be as different as their personalities.  With two Pre-sales Architects, our Director of Services, and the Engineering Services Team Lead attending, the sessions they've selected are not surprisingly heavy on all things Microsoft Teams, as well as Adoption, Voice, and Meetings, but also some appearances by Azure, AI, and Security.
Conferences like this are not only an opportunity for an individual to go deeper with their knowledge of a particular technology, but also to test the waters with new ones... Not necessarily because that's what direction they want to go in their work, but a broader knowledge base will ensure that when our clients ask questions about areas that we don't operate, we are better equipped to guide them in how to find a partner that DOES operate in those areas.
There are over 1800 different sessions being offered over the 5 days.  1800!  Our guys will each be able to attend somewhere in the neighbourhood of 20 to 30 sessions, depending on whether or not they have other meetings scheduled, or MVP duties (like Craig does), etc.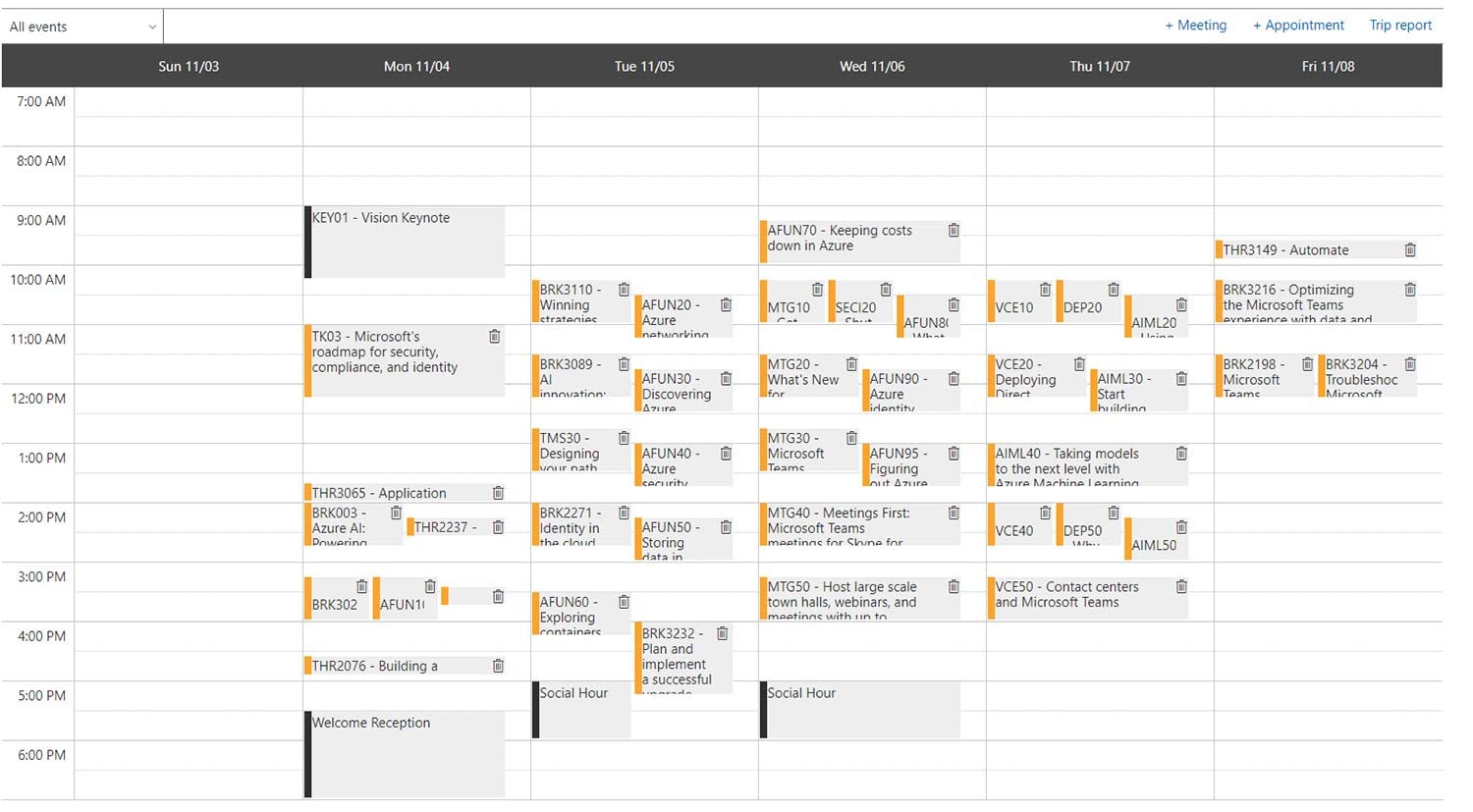 After going through over a HUNDRED session descriptions that they sent to me (no, they won't be able to attend all of them... Mick TRIPLE booked himself, there were so many sessions he wanted to go to...), I've picked out what I think will be the TOP 5 when it comes to takeaways for our team.  (Though, to be fair, I'm the marketing manager, so I might be totally off in left field here...)
With simple and granular management capabilities, Microsoft Teams empowers Contoso administrators with the controls they need to provide the best experience possible to users while protecting company data and meeting business requirements. Join us to learn more about the latest security and administration capabilities of Microsoft Teams.
So many people express nervousness around security, compliance, and of course governance, when it comes to Microsoft Teams.  How long is a piece of string?  The solution can and will be different for different organisations, but I feel like this session will be top notch for the guys to help them articulate in an easy to understand manner everything they already know about Teams.
Incidents will happen—there's no doubt about that. The key question is whether you treat them as a learning opportunity to make your operations practice better or just as a loss of time, money, and reputation.
In this session, dive into one of the most important topics for improving reliability: how to learn from failure. We listen into one of Tailwind Traders post-incident reviews, often called a post-mortem, and use that to learn how to shape and run this process to turn a failure into something actionable. After this session, you'll be able to build a key feedback loop in your organization that turns unplanned outages into opportunities.
As it says - incidents will happen.  And they do!  Humans and technology don't always play nice together, and sometimes something seemingly minor is changed and creates havoc... But since one of our SIX core IComm values is "Accountability is clear and personable," I feel like a session all on how always learning from an incident just perfectly fits into the IComm ethos.
Microsoft Teams supports large-scale meetings with up to 10,000 attendees. Learn how to configure and broadcast like a professional, including facilitating questions through our Q&A manager. We also cover architecture, compliance, and security.
This is huge. Not everyone needs to host a 10,000 attendee live event, but even just 50 to 100 is something that your standard video conferencing software simply can't cope with. So how do you host a company-wide meeting if you have 500 employees? Great, now we have to get yet ANOTHER subscription service to handle those quarterly meetings.... Nope, not anymore! Microsoft Teams Live Events can do it, and this session will give our team the tools they need to come back and help our clients make the most of their Teams usage.
Explore the end-to-end Skype for Business to Teams upgrade experience, inclusive of technical and user readiness considerations. This session offers guidance for a successful upgrade as well as shares best practices and tips for avoiding common pitfalls when planning your upgrade. Hear from a customer who successfully completed their upgrade leveraging change management fundamentals and adoption resources to enable their users to embrace new ways of working.
We are already doing these for many clients, but this session will help the team compare what our current process is, and see if there is anything we could be doing better or more efficiently... Or maybe even confirm that hey, we got it all under control.
Tailwind Traders' data science team uses natural language processing (NLP), and recently discovered how to fine tune and build a baseline models with Automated ML.
In this session, learn what Automated ML is and why it's so powerful, then dive into how to improve upon baseline models using examples from the NLP best practices repository. We highlight Azure Machine Learning key features and how you can apply them to your organization, including: low priority compute instances, distributed training with auto scale, hyperparameter optimization, collaboration, logging, and deployment.
AI is growing, and fast, and if you don't understand that, we can't be friends. No, I'm just kidding. But, it is a key concept that every IT department should have at least one or two people that are up to date on what's out there, and how it can affect you and your organisation.
Honestly, I could have picked WAY more than 5, and I'm not surprised that Mick and Justin double and triple booked their sessions... So much good learning to be had.
If your work days consist of all things Microsoft, but you've never been to Ignite, we would highly recommend you word up your manager to send you.
In the meantime, enjoy watching some of the sessions that will be recorded, or live streamed, by going here: https://myignite.techcommunity.microsoft.com/sessions
Stay tuned - we will have another blog when the team gets back with their big learnings from the trip.