SYDNEY UC User Group: February 2020 Meetup
26 February 2020 @ 3:00 pm

-

5:00 pm

AEDT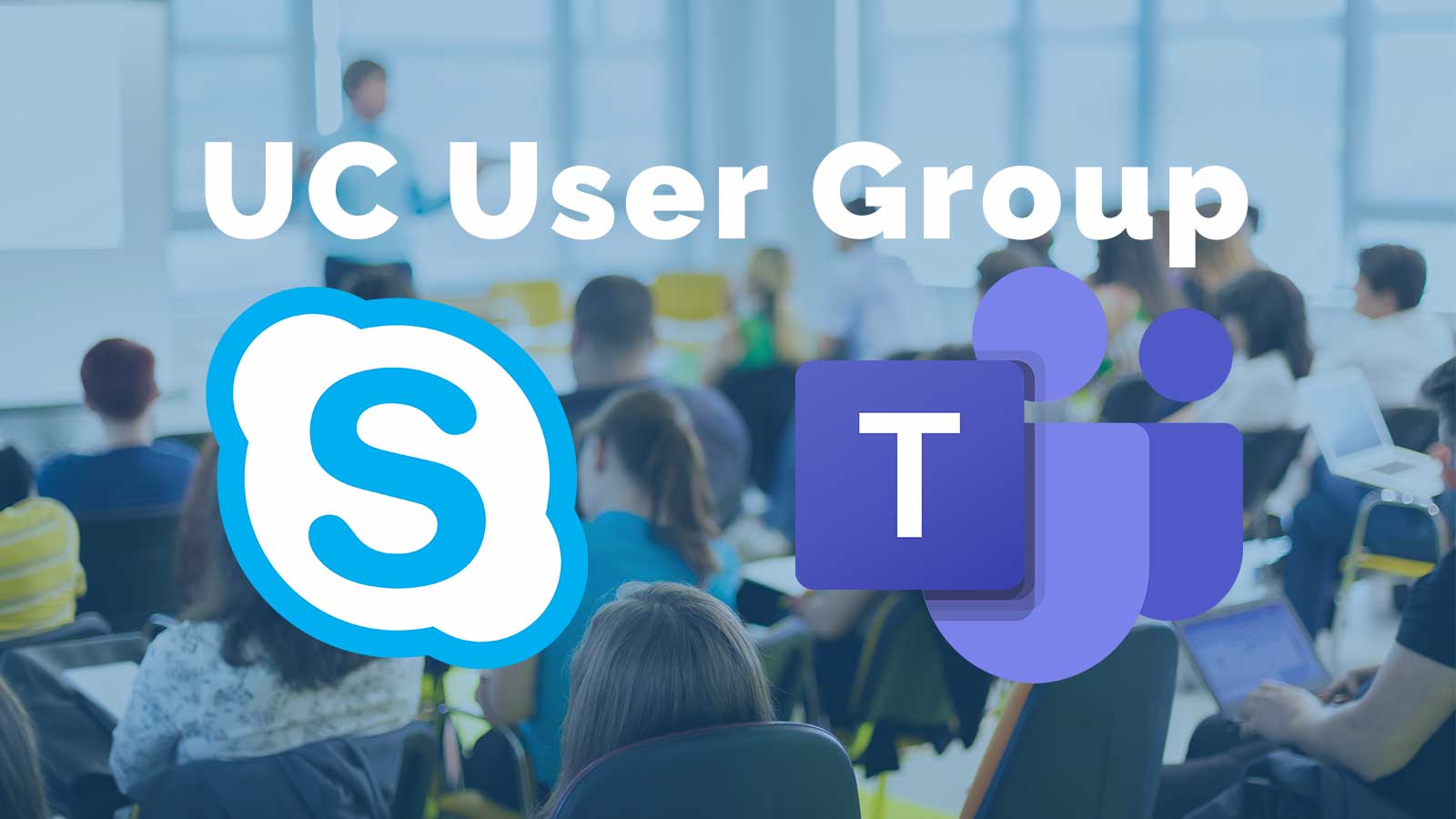 *** Please note – this is NOT an IComm event – you need to register here: https://www.meetup.com/en-AU/Sydney-UC/events/266656249/ ***
This is a placeholder for our next Meetup. The agenda will follow closer to the event.
Set the time aside in your calendar now, and we look forward to seeing you there.
– Craig & Greig.
Update shared 6/02/2020:
Hi Everyone.
Our February meetup is nearly here, and we have an agenda bursting at the seams with Microsoft Teams customer stories and all the latest updates from Microsoft and the partner ecosystem.
John Cray is the global Vice President of Product Management at Enghouse Interactive, an award-winning world leader in customer experience interaction solutions and a Microsoft gold development partner since OCS days.
John's in Australia and will share with us the benefits of a Microsoft Teams Collaborative Contact Centre, explaining how Enghouse can help deliver these benefits and showcasing the latest version of Enghouse Interactive's Contact Centre for Teams solution.
Dan Polifiore, Training & Change Specialist at IComm will be in to explain the importance of managing Change and User Adoption in any new technology rollout. Dan will be joined on-stage by Nick Smith from Alinta Energy, and they'll talk about the benefits that Alinta saw in their recent rollout of Microsoft Teams.
A representative from one of the country's largest Roadside & Insurance organisations will join the event via video (a Cisco endpoint!) and outline their journey with Microsoft Teams. They'll reveal why & how the business decided to move to this platform inclusive of the positives & learnings from this journey, and why Pexip's Cloud Video Interop ("CVI") has been a vital "cog" in the transition process specifically from an end user perspective.
Poly will be presenting live demos of their latest Teams devices, some of which you'll have seen on display at Microsoft Ignite the week prior. The demos will showcase how Poly delivers the best experience across all room scenarios and user personas for Microsoft Teams.
On display will be a selection of personal and group devices including Elara, CCX Handsets, Studio X Series (all in one room appliance) and Voyager and Blackwire headsets. The best questions from this session will have the opportunity to win Poly devices including Elara and Voyager.
We'll close out the day with the usual What's New In Microsoft Teams and Vendor and Industry News sessions, before adjourning to the Level 1 bar for drinks, nibbles & networking, courtesy of our sponsors Unify Square.
Agenda:
15:00-15:05 – Opening and welcome
15:05-15:25 – The benefits of a Microsoft Teams Collaborative Contact Centre – John Cray, Enghouse
15:25-15:45 – The importance of change & user adoption – Dan Polifiore, IComm & Nick Smith, Alinta Energy
15:45-16:05 – Pexip – why Cloud Video Interop (CVI) has been a vital cog in the transition process for this customer
16:05-16:25 – Update from Ignite: why devices matter – Poly
16:25-16:45 – What's new in Microsoft Teams – Victor Kochetkov
16:45-17:00 – Vendor news – Greig Sheridan
Thanks to our sponsor: