As everyone is aware it has been an eventful year so far. So now more than ever, we feel it's important to keep as much normalcy to our lives as we can, and our quarterly award where we prop up our peers is a great way to do that.
Last week we held our quarterly Walk the Talk Awards. The Walk the Talk Awards is a time when we put forward team members who demonstrate our company values.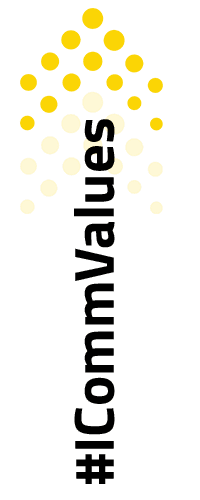 ◼ Innovation starts with reflection
◼ Embrace change as the only constant
◼ Accountability is clear and personable
◼ Work and win in teams
◼ Build our reputation through actions
◼ Understand and respect our clients
These values have been a core strength to our team, especially in these trying times.
Nominees
Senthil Kathiresan – Engineer
~ Accountability is Clear and Personable
~ Understand and Respect Our Clients
Senthil is an Engineer who started with IComm as a Support Engineer. He has asked for more opportunities to expand his knowledge by doing Project Implementations. His nomination for these values is also echoed by customers feedback of Senthil.
Greg MacDonald – Administration
~ Accountability is Clear and Personable
~ Embrace Change as the Only Constant
Greg is an administrative work horse. He heads up IComm's Quality Management System and our Occupational Health and Safety, among other things. IComm's credentials of ISO 9001, AS/NZS 4801 and OHSAS 18001 has been facilitated by Greg's hard work and dedication to making IComm better.
Dale Reeves – Training
~ Embrace Change as the Only Constant
Dale has temporarily shifted to Norway. He is working full time remotely on Australian Time Zones. This means that a number of his Customer interactions are occurring at 2 or 3 in the morning for him. Dale has taken to this temporary change in his stride.
Rosa Balderas – Helpdesk
~ Work and Win in Teams
Rosa does a great job being part of first line of support to our customers. Rosa also has some additional responsibilities that help make sure that our team can provide quality support in a timely fashion.
Dan Polifiore – Training
~ Innovation Starts With Reflection
Dan continually seeks out feedback on what he does and his team. Dan is always on the look out to find ways to make things better. This dedication to redefining and refining has resulted in great Lunch and Learns as well as a What's New program for our customers.
Brooke Stevens – Engineer
~ Work and Win in Teams
~ Build Our Reputation Through Actions
Brooke is a regular in these nominations. It is a testament to her character. Brooke regularly sticks her hand up to help. Brooke has also led the efforts for co-ordinating our IComm monthly Tech Knowledge Transfer Sessions. As from Brooke's nomination description, "Brooke is always there for everyone and willing to take on anything."
Winner
Greg MacDonald – Administration
~ Accountability is Clear and Personable
~ Embrace Change as the Only Constant
Greg's drive for improvement for some of the key credentials and Business Systems has resulted in a step forward for an Integrated Management System. He was integral in IComm's achieving of our OH&S certifications, and most recently, our ISO 9001 for Quality certification. Co-ordinating all of the efforts to achieve these stringent standards is no small feat.
A big congratulations to Greg for winning the award. You put a lot of effort into the work that you do.
Congratulations to all the nominees for demonstrating our IComm Values.