Embracing the Microsoft Teams Evolution
Microsoft Teams is the evolution and the upgrade path from Microsoft Skype for Business.  It is a unified communications platform that combines persistent workplace chat, video meetings, file storage (including collaboration on files), and application integration.
It seamlessly integrates with your organisation's Office 365 subscription office productivity suite and features extensions that can integrate with non-Microsoft products.
But what are the cool features that we think bring the biggest benefits to you?
Cool feature #1 - Video quality is fantastic, and #BlurMyBackground!
The video on offer in Teams is superior to that available on other desktop solutions currently on the market.
Why? The video is a lot more robust as it is reliable and doesn't drop out and the quality of the picture is good in terms of the clarity and crispness.
The Microsoft Teams video also has some handy tools including maintaining privacy with the blur my background feature. If you're not happy with your backdrop in a video meeting, then you can turn on background blur. You'll appear nice and clear while everything behind you is subtly concealed. Remember that time an expert's two kids gate crashed his BBC TV interview and it went viral a few years ago? This would have come in handy then.
Another recently introduced tool allows you to have a closer look during a meeting, as you can zoom into presentations and video during meetings to get a better look.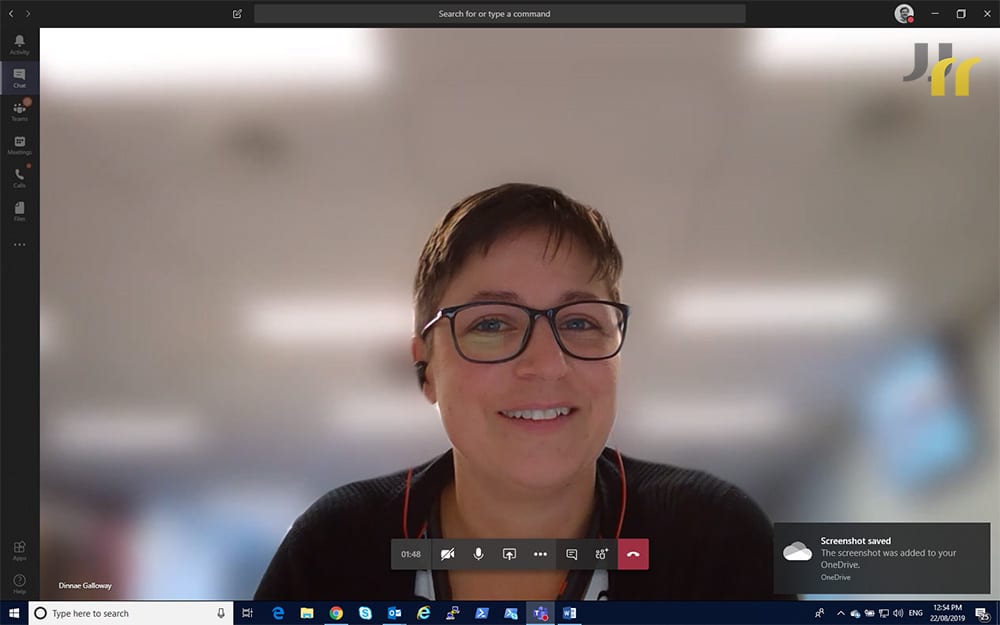 Cool feature #2 - Complete Mobility with the App
The Microsoft Teams smartphone app - available on iOS and Android – is just better.
Originally only released on desktop, Microsoft Teams is now also available and can be downloaded from the App Store or Google Play.
Through the Microsoft Teams mobile app, you can access all your contacts, content, conversations, apps and meetings right from your mobile device, anywhere and anytime.
The Teams mobile app is designed well and delivers a much better user experience, because it offers a seamless experience from desktop to mobile.
The mobile app is intuitive and easy to use and makes running meetings while on the go simple. It has a better ability to handle calls when you are on the move, with no glitches or noticing the switch between different modes of connectivity.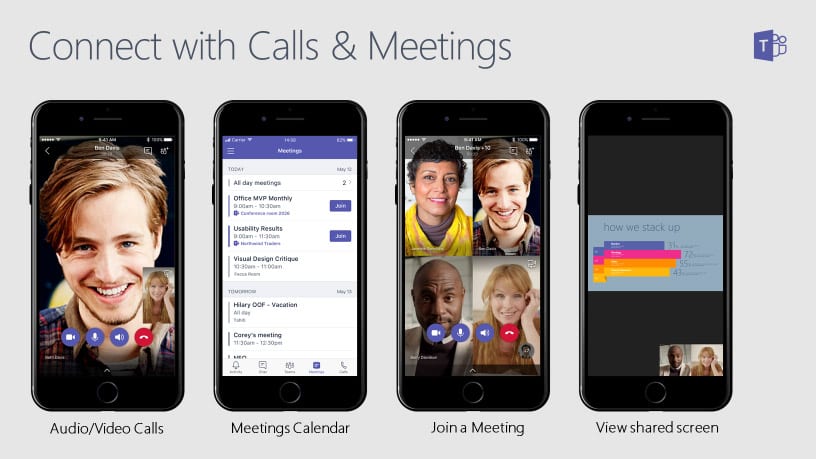 Cool feature #3 - Channels - Let's Collaborate!
Microsoft Teams are made up of channels, which are the conversations you have with your teammates. The Teams and channels environment nurtures a much higher level of collaboration.
Each channel can be dedicated to a specific topic, department, or project. And with channels, collaboration is encouraged because conversations are public and shared, which differs to individual chats, which are just between you and someone else (or a group of people).
Channels are where the work happens and where a group of people can work towards a common goal. It is a collaborative effort where files are shared, conversations are held publicly to all who are in the channel, and information is kept for all participants to see.
A channel can be created for a small group of people or the entire organisation, and it allows you to work anyway you want to with your team. You can now invite external guests into specific channels and pick which people can see what.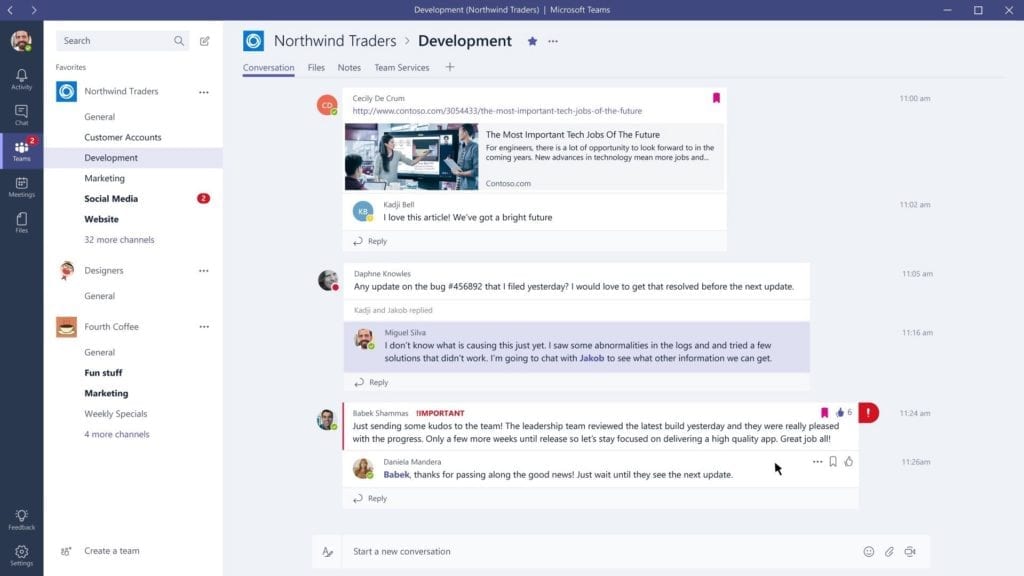 Cool feature #4 - Office 365 Integration
The best part is that within Microsoft Teams, everything happens in real time and can all be done via the app.
There is seamless integration with all Office 365 apps, so that whenever anything is shared within Teams it will sync up with Office 365 so everything is up-to-date at all times.
You and your teammates can all work together by chatting, meeting (voice or video) and accessing and editing shared files in Teams and channels all at the same time and in real time.
For chat specifically, there is no need to skip between different apps for different chats or to access files from external sources. Chats within Teams happen as threaded conversations which are saved and can be searched for future reference, and all files can be accessed, shared and saved within Teams without having to switch screens.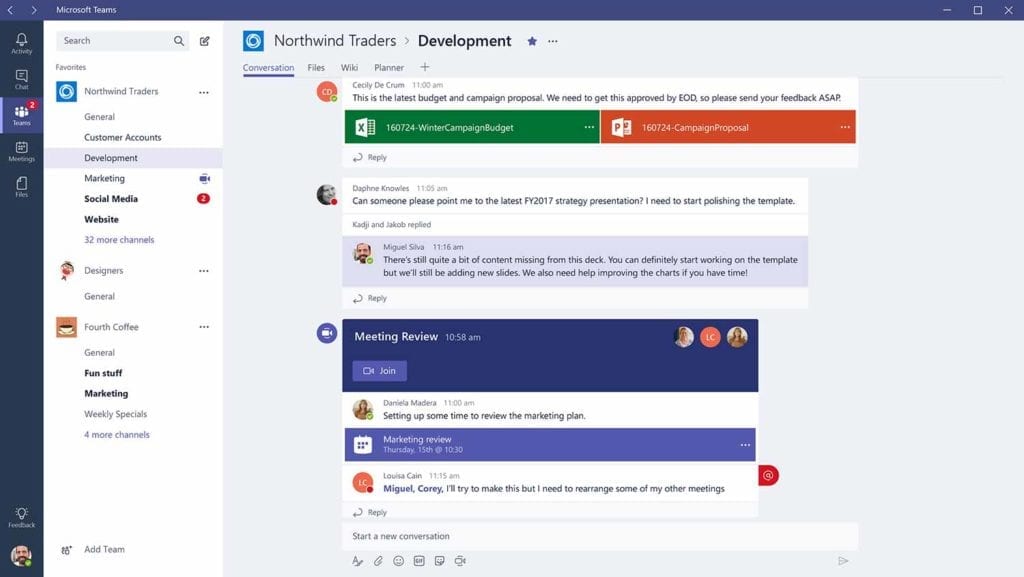 Cool feature #5 - Baby Steps
The good news is that Microsoft Teams is very flexible and it's not an all or nothing situation. While Microsoft Teams is a hub for everything when it comes to unified communications and collaboration, it doesn't mean this has to all happen at once.
There's nothing saying you have to switch over from Skype for Business to Microsoft Teams in one day. There is the option to make a gradual move to Teams.
As part of your change management strategy you are free to choose which features of Microsoft Teams your end users use. For instance, you may as an initial first step choose to introduce only the channel and chat functions of Teams, and once users are comfortable with these introduce voice and video at a later date.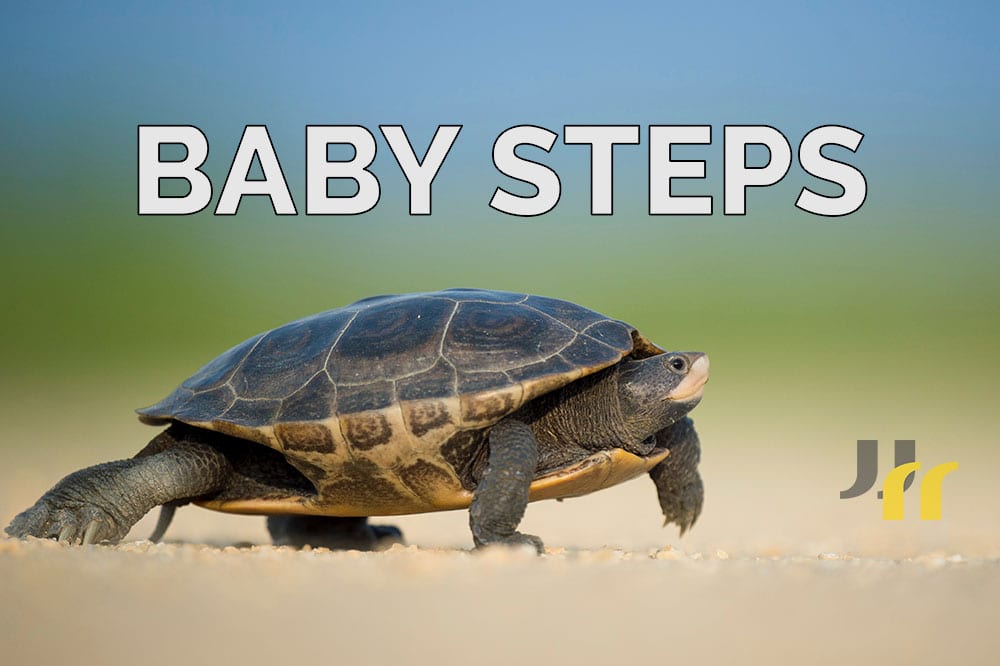 Photo by Ray Hennessy on Unsplash
More about Microsoft Teams
Have you noticed any other cool features of Microsoft Teams that we've missed? Please let me know! And, if you want to learn more about how to get the most out of Microsoft Teams, contact IComm for a demo.